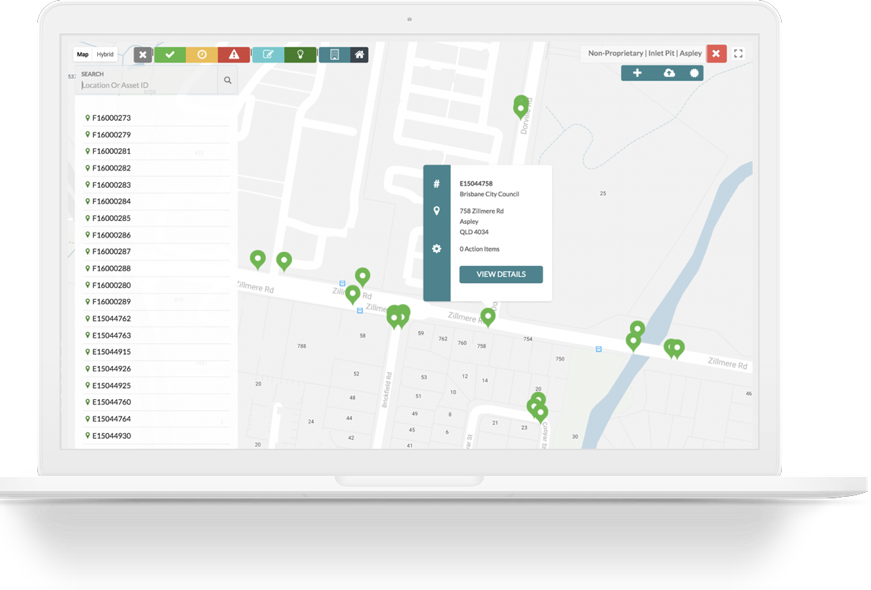 Your Asset Collaboration & Automation Hub
Whether it be buildings, energy, water infrastructure or any of your own physical (& virtual) asset classes, Assetlogue connects public & privately owned and managed assets with smart cities.
Assetlogue is the premier Enterprise Asset Collaboration & Automation platform. It gives you real time data about the status and condition of all your assets and other party owned assets in one convenient place.
You can monitor, maintain & analyse your assets around the clock, so management and reporting issues are a thing of the past. Know your assets better, have greater dialogue with your assets by capturing valuable data and understand that they are operating to their expected performance, are efficient, aren't wasting money, and are compliant with local authority requirements.
Share & Collaborate your individual asset profiles with users within and outside your organisation. Monitor activity and data streamed from assets in realtime via field operator reports or connected IoT devices.
HOW IT WORKS
REAL TIME VISIBILITY
Real time visibility over all your assets in one place. 24 Hours a day, 7 days a week, 365 days a year from any device.
LOCATE
Confirm and record the location of your assets to ensure you know exactly where they are and how to get to them.
REPORT
Native iOS and Android apps allow for mobile reporting tools to ensure data and reports are collected in the field accurately and efficiently.
ANALYSE
Analyse asset performance, maintenance requirements, and costs for one Asset or a range of Assets from one convenient location.
ASSET SHARE
Share assets among different parties (e.g. contractors, local authorities) to link each other with an Asset Profile, Action Items, Reports, and manage compliance.
PREDICTIVE MAINTENANCE
Forecast & Schedule future maintenance Action Items with our predictive analytics tools and get instant feedback from field operators straight to your device.
Structural Stormwater Assets Module
As a prime example of it's working application, Assetlogue is already being used by councils, contractors, engineers and leading agencies in the Stormwater Catchment sector.
KNOW MORE
ASSETS CURRENTLY UNDER MANAGEMENT IN ASSETLOGUE
KILOGRAMS OF POLLUTANTS WE SAVED FROM WATERWAYS AND OCEANS THIS LAST YEAR
Businesses using Assetlogue What our clients say
David Operations Supervisor - Cleanaway
"Assetlogue has been a game changer. We spend significantly less time on administrative reporting and have true visibility over all our field maintenance activities at any given point in time. Our customers now also have immediate access to all their asset data and reporting."